Software
Development
Grow your business with the help of end-to-end software development.
Skilled teams that can design, build, space and scale your vision in the most efficient way.
Get Started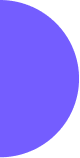 Processing
Software Development Process
Software development process enables teams to work on projects from
scratch with efficiency, clarity, and accuracy.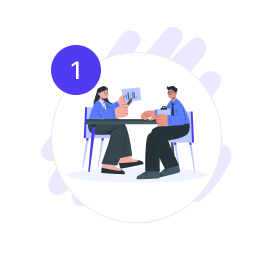 Requirements Analysis
Analyze business and competitors and user reviews.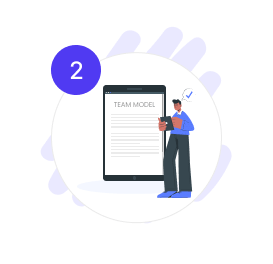 Contract Signing
Contract signing with stakeholders to develop the product.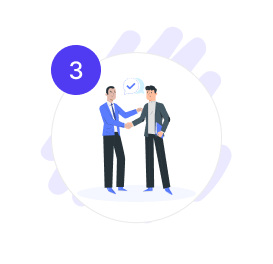 Development
Designing, hypothesis testing, frontend and backend development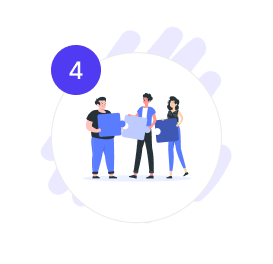 Project Accomplished
Deploying the finished products, Maintenance and updates.
About End to End
Build Better Custom
Software with Our
Software Development
End to End Product Development
End-to-end development is a comprehensive process to develop products from the ground up. It involves every step of the design and development process, from concept creation to solution deployment.



Professional Team
Our team of skilled professionals brings a wealth of expertise and experience to deliver exceptional solutions that meet your specific requirements.
Innovative Solutions
We prioritize your needs and work closely with you to ensure a seamless and satisfactory experience throughout the project lifecycle.
Expertise
How We Bring Your Custom Software to Life
We specialize in end-to-end development services. Our team
has the experience and know-how to create tailored
solutions that meet our clients' business requirements.
Talk to an Expert
Through deep analysis of your business data, structure, and goals, we help define a clear roadmap to ensure the custom software adds maximum value for your teams.
We follow modern agile and DevOps methodologies to iteratively develop lean, flexible, scalable, and impactful custom software for your business.
We specialize in building cloud-based custom software, using our long-standing partnerships with AWS, Azure, and GCP to get results and scale faster.
Leveraging a combination of our expertise and accelerators, we build the latest AI/ML tech into your custom software so it gets smarter with time.
We help you automate QA and manual testing in your custom software to ensure quality, consistency, and a world-class user experience.
With the security of your custom software more important than ever, we offer penetration testing, cloud security audits, security consulting, and more.

Our company specializes in software outsourcing and provides robust, scalable, and efficient solutions to clients around the world. We are committed to providing quality services at competitive prices. Our goal is to help our clients achieve their business objectives by providing them with the best possible software solutions.
Using The most Update Technology for optimal solutions.




We're nominated as Agency of the Year amongst best Digital Agencies Worldwide.
award
award
We're passionate about doing the best digital innovation we can and pushing new technology to its limits. And we achieve results we're proud of beyond the realm.